Driving Made Easier After Quarantine By Nissan Safety Tech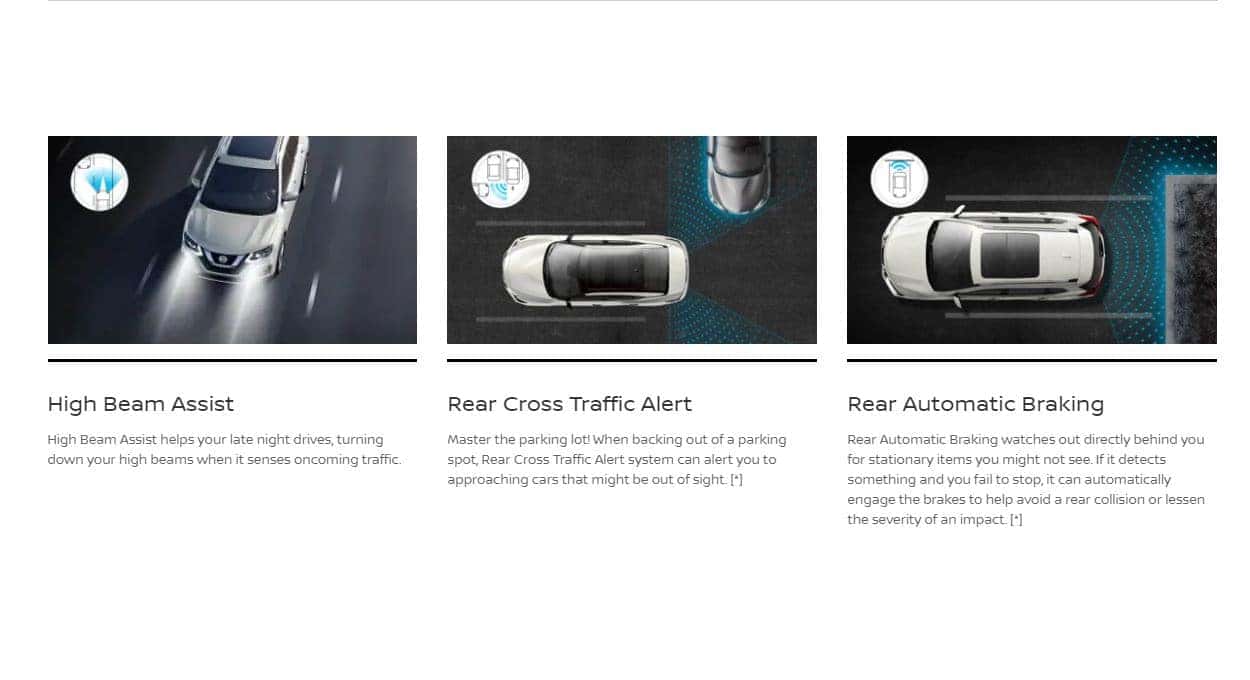 Nissan Safety Shield 360 / Nissan
Nissan understands that during quarantine, several people have been staying home and driving their car less often. Because of this, many drivers may feel a little rusty getting back into their vehicle, which is why Nissan has provided all the safety tech needed to make getting behind the wheel a little easier.
"You use a lot of reflex memory when you operate a vehicle so if you have been off the roads for a while, now is a good time to understand how these features can truly improve the overall driving experience," explained Chris Reed, Nissan North America's senior vice president of Research and Development at the Nissan Technical Center.
The automaker's helpful tech tools can mitigate driving errors and make the road a safer place for everyone. Here is an overview of the tech that will make driving safe, easy, and convenient.
The NissanConnect Infotainment System
Since it may have been a while since you have been out in the town, you may have forgotten how to get to certain places that you were once familiar with. If that is the case, turn to NissanConnect, which offers navigation capabilities. Your Nissan's infotainment system also offers Apple CarPlay and Android Auto, so you can easily access your favorite navigation, entertainment, and messaging apps while on the go.
Rear Cross-Traffic Alert
Picking up takeout? Pulling into a tight spot for curbside grocery pickup? No need to worry. Nissan's Rear Cross-Traffic Alert is a handy tool that will alert you to any obstacles behind your vehicle, so you can take action to avoid a collision.
Traffic Sign Recognition
It can be easy to lose track of the speed limit after months of not being behind the wheel on a regular basis. Traffic Sign Recognition is a smart technology that helps you up to date with the latest speed limit by detecting road signs as you go.
Automatic Emergency Braking with Pedestrian Detection and Rear Automatic Braking
This feature is great to have now that summer is in full swing and kids are spending more time outside. Nissan's Automatic Emergency Braking with Pedestrian and Rear Automatic Braking helps prevent or mitigate a collision.
Nissan ProPILOT Assist
Nissan's ProPILOT Assist is Nissan's latest advanced technology. It is a hands-on driving assistant designed to help drivers during long trips and stop and go traffic. Using a front radar sensor and a front-facing camera located behind the rear-view mirror, it can maintain a gap with the car in front of you and keep you at a distance. The ProPILOT Assist system combines Nissan's Intelligent Cruise Control and Steering Assist technologies and includes a stop and hold function that can bring the vehicle to a full stop, hold in place, and can bring you back up to speed once traffic starts moving again.