The All-New 2020 Nissan Versa is Named Automotive Best Buy Award by Consumer Guide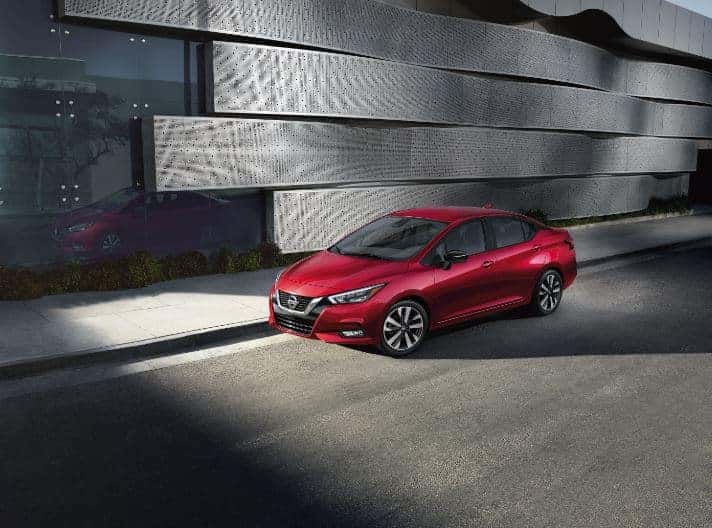 The new 2020 Nissan Versa has proven to be an excellent entry-level vehicle.
Recently, Consumer Guide announced that the new Versa was a winner at its annual Automotive Best Buy Awards. The third-generation Versa was a subcompact car winner for the first time. The Versa also joined other Nissan vehicle winners such as the 2020 Rogue and 2020 Rogue Sport.
In choosing its annual winners, Consumer Guide evaluates over 150 new vehicles sold in the United States, selecting only top vehicles in each class as Best Buys. In addition to objective ratings, a vehicle must also be a "good dollar value" compared to competitors in its class.
After first discussing the 2020 Versa back in the Fall of 2019, the subcompact car continues to impress. As an entry-level car, the Versa features top-shelf comfort, quality, and amenities. The Versa comes standard with a 7-inch touchscreen interface with Bluetooth, forward and collision warning, automatic emergency braking (forward and reverse) lane departure warning and more.
The refined and exciting sedan sports an expressive exterior, fresh interior and top-line technology. For a vehicle that starts at a very reasonable price, the Versa comes with more than many could ask for.
"We're over the moon with the recognition of the new Versa has received right out of the gate. We worked incredibly hard to deliver a fantastic vehicle and are extremely proud to be recognized by Consumer Guide for this achievement," said Rob Warren, director and chief marketing manager, Nissan North America.
The new 2020 Nissan Versa starts at $14,730.
Shop the brand new 2020 Nissan Versa today at Kelly Nissan of Lynnfield today!