2020 Nissan Altima to Expand Nissan Safety Shield Across Entire Lineup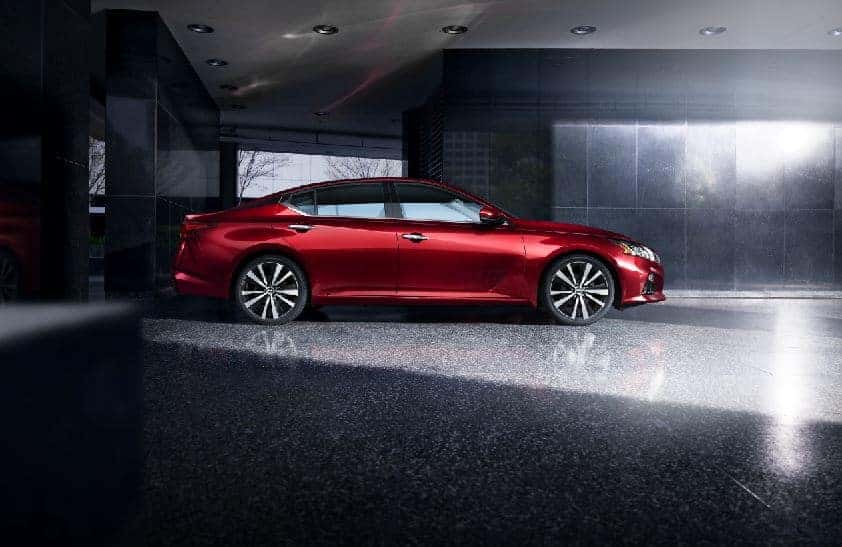 There is big news for the new 2020 Nissan Altima…
For the 2020 model year, the Nissan Altima will expand the availability of Nissan Safety Shield 360 across the entire lineup.
According to Nissan, the 2020 Nissan Altima, which is entering its second year of production in 2020, will offer Intelligent All-Wheel Drive, ProPILOT Assist, and Nissan Safety Shield 360 technologies. Along with the available safety features, there is also the choice of two advanced engines.
Here is a brief synopsis of what is included with the Nissan Safety Shield 360:
Nissan ProPILOT Assist
Nissan's advanced ProPILOT Assist stands out as far as safety features are concerned. The feature, which is unique in it's class eases driver workload by reducing the amount of driver acceleration, steering and braking input under certain driving conditions, such as single-lane highway driving.
In addition to the driving conditions, the ProPILOT Assist utilizes a forward-facing camera, forward-facing radar, sensors and an electronic module to help the driver stay in the center of the driving lane and to maintain vehicle speed.
Available Intelligent All-Wheel Drive
The Intelligent All-Wheel Drive (AWD) system is available on trims equipped with the 2.5-liter 4-cylinder engine. The system uses an advanced torque split control system that automatically redistributes torque to the wheels. The Intelligent AWD system on the 6th-generation Altima is the first AWD system offered on a Nissan sedan in the U.S.
Nissan's World's First Production Variable Compression Turbo Engine
Replacing the previous-generation Altima's 3.5-liter V6 engine is the world's first production-ready variable compression turbo inline 4-cylinder, which generates the performance of some V6 gasoline engines but with 4-cylinder fuel economy.
According to Nissan, the technology in the Variable Compression Turbo engine (VC-Turbo) continuously transforms the engine characteristics, providing both dynamic and efficient performance. It also utilizes both multi-point injection and Nissan's Direct Injection Gasoline (DIG) system to balance efficiency and power in all conditions.