Updated Nissan LEAF Debuts with Revised Exterior and Lineup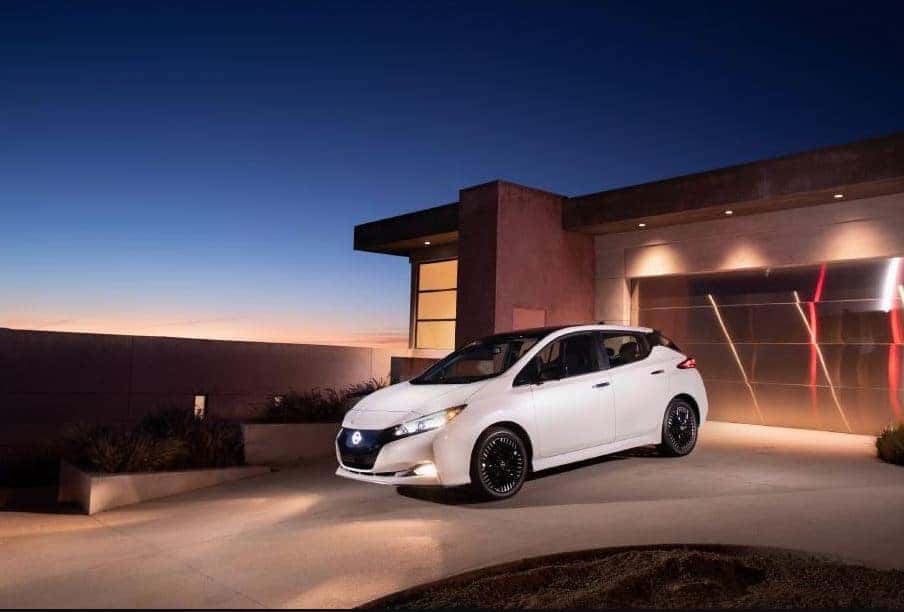 Photo Courtesy: Nissan
Ever since the first Nissan LEAF made its way into our lives over a decade ago, the electric vehicle continues to represent the automaker's commitment to bringing all-electric mobility to the masses. Nissan continues that focus with the 2023 LEAF, with a refreshed exterior design, new aluminum-alloy wheels and a revised lineup to deliver maximum value for EV customers.
Currently, the LEAF is available in five trims, combining two battery packs and the S, SV and SL equipment packages. For 2023, it's just down to two: there is the base LEAF S with the 40-kilowatt-hour battery and the LEAF SV Plus with the larger 60-kWh pack. Nissan says that this "tailored model lineup" reflects the most popular combinations chosen by its customers and the best value.
The updates to the 2023 LEAF include an enhanced front end appearance, with a refreshed front grille, bumper molding and headlights that feature a new black inner finisher. The Nissan badge is now illuminated and has been updated to the brand's new design identity.
Changes on the inside of the 2023 LEAF include new Nissan badge on the steering wheel and a new start-up video on the instrument panel. Black cloth is standard on both trims, with gray finishers for LEAF S and gloss black finishers for LEAF SV Plus.
For 2022, Nissan lowered the MSRP of the LEAF to provide the best value to its customers. The 2023 LEAF S and SV Plus will continue this popular positioning, with both models maintaining similar prices for 2023.
The updated Nissan LEAF will make its debut at the 2022 New York International Auto Show prior to its summer on-sale date.