Nissan's 2022 Heisman House Back for 12th Season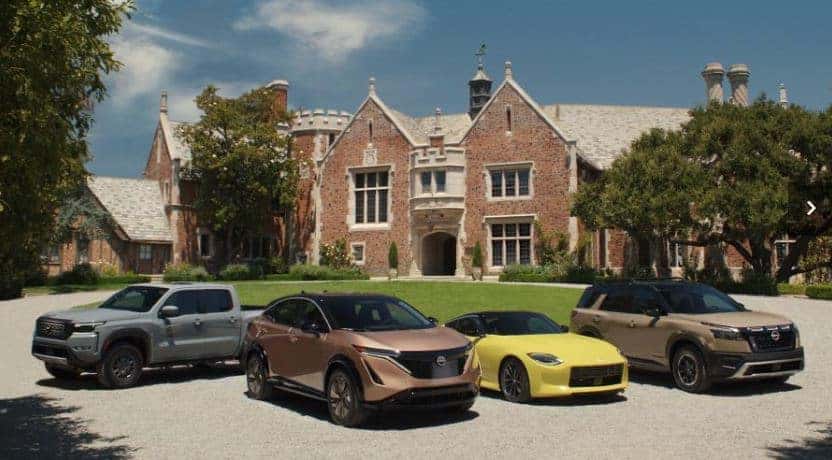 "That's How You Nissan" Photo Courtesy: Nissan

Labor Day is upon us, which also means that college football season is in full swing. Nissan's Heisman House is back for their 12th season and continues to connect passionate football fans of all ages with Nissan's thrilling lineup.

For the first time ever, fans will have the opportunity to compete and interact with their favorite players and mascots inside a virtual Heisman House world.

College football's latest Heisman Trophy winner, Bryce Young, joins past winners Tim Tebow, Devonta Smith, Kyler Murray, Desmond Howard, Barry Sanders, Baker Mayfield, Carson Palmer, Robert Griffin III, Charlie Ward, Derrick Henry, and "The Head Ball Coach", Steve Spurrier, for another season inside the legendary campaign.

With the addition of Young, this campaign highlights the first NCAA Student Athlete NIL (name, image, likeness) brand partnership for Nissan.
"We are thrilled to welcome this year's Heisman House class. Having Bryce Young opened a variety of potential new story lines for our creative team," said Allyson Witherspoon, vice president and U.S. chief marketing officer, Nissan USA. "The writing behind these spots continues to naturally showcase each player's unique comedic talents, providing a glimpse into a side of their personalities that can be well hidden when they are playing on the field."

Vehicles that are includes in the campaign include the all-new 2023 Nissan Ariya, 2023 Nissan Z, 2022 Nissan Frontier, and the 2023 Nissan Pathfinder.

The "That's How You Heisman" campaign includes 10 spots focused on the naturally competitive nature of athletes. Fans that are equally as competitive are encouraged to join the series for polls, quizzes and challenges on TikTok, Twitter and Instagram.

The Heisman House ads will run on TV across ABC, ESPN, ESPN2, FOX, FS1, CBS, CBS Sports Network and during Monday Night Football on ESPN.