Everything You Need to Know About the 2020 Nissan Rogue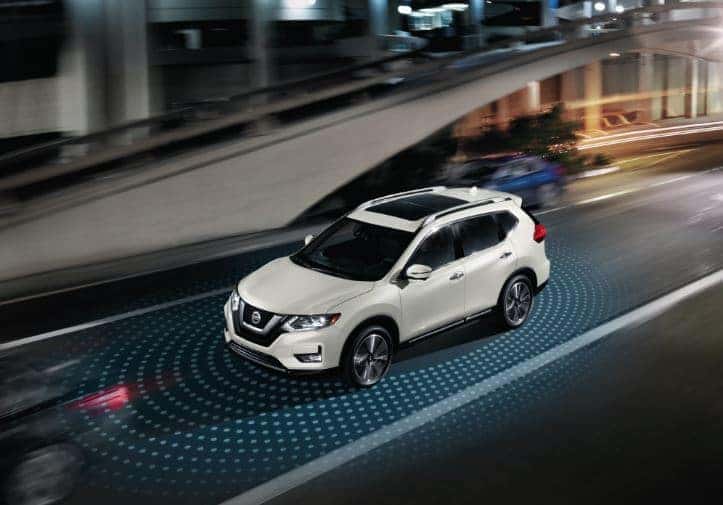 As we head into the year 2020, the Nissan Rogue continues to be the company's best-selling vehicle. The reason for that is largely due to the SUV being practical, affordable, and its standard safety features. The new 2020 Nissan Rogue offers a wide selection of features that Nissan consumers have always appreciated.
The Nissan Safety Shield 360, which features Automatic Emergency Braking with Pedestrian Detection, Rear Automatic Braking, Lane Departure Warning (LDW), radar-based Blind-Spot Warning (BSW), Rear Cross-Traffic Alert (RCTA) and High Beam Assist (HBA) are all standard on Rogue SV and SL trim levels.
The Rear Door Alert (RDA) system, which is standard on all 2020 Rogue models, can help remind drivers of items that may be forgotten in the rear seat. Those items can range from forgotten groceries to dry cleaning to valuables and more. This feature is extremely notable due to its availability on all Rogue models as well as the increased safety that it brings.
The 2020 Nissan Rogue happens to be one of the few models in the lineup that can be equipped with the brand's ProPilot Assist semi-autonomous safety features. This particular technology helps drivers maintain lane control, navigate stop-and-go traffic, maintain a set vehicle speed and maintain a set distance to the vehicle ahead-all with a simple two-button operation.
In addition to some of the notable tech features that are offered in the 2020 Rogue, the compact SUV also has impressive safety features. According to U.S. News and World Report, the 2020 Rogue has a safety rating of 9.4 out of 10.
The 2020 Rogue comes in three models: S, SV, and SL, each in a choice of front-wheel or all-wheel drive. Pricing for the 2020 Rogue starts at 25,200.